Did you know?

Loud noises can be annoying. They can also create stress, make it hard to sleep or concentrate, and damage hearing. Long-term exposure to noise can even increase chances of heart disease.
There are rules about how loud noises can be and it is up to your local government to enforce those rules. Follow the links below to learn more about different types of loud noises in the community and how to report them.
Airport Noise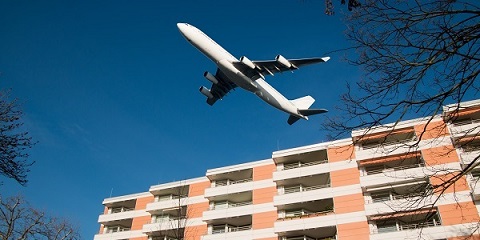 Airplanes overhead are a major source of noise for communities along flight paths. Long term exposure to loud noise can create stress and make it hard to study or concentrate. The Federal Aviation Administration (FAA) is in charge of enforcing rules about noise from airplanes and making decisions about flight paths. If you have a concern about airplane noise, the FAA recommends that you first contact the local airport.
Other Sources of Noise in the Community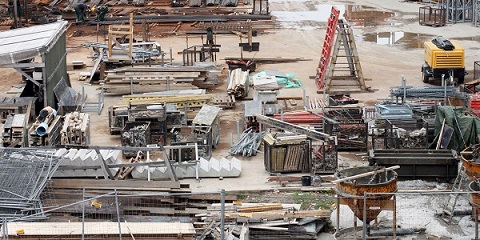 Unincorporated Areas
Loud noises in the community can come from many activities, including factories, different types of businesses, construction, and demolition. Noise can create stress and make it hard to sleep, study, or concentrate. If you have a problem with noise related to a business, construction or demolition in unincorporated Los Angeles County, call 213-738-3220. For other noise issues, call your local police department for assistance. Each local jurisdiction is responsible for enforcing rules about noise and they may have different departments that handle different types of noise issues.
City of LA
For noise complaints within the City of Los Angeles call the LA Noise Enforcement Team at (213) 996-1250
Other Cities
Call your city and ask to make a noise complaint and they should direct you to the appropriate department. Each city usually has their own local noise ordinance that lists specific noise codes, which may describe the city's rules about different sources of noise.
Noisy Neighbors
Loud noises from neighbors can cause stress, make it hard to concentrate, and cause tension in the neighborhood. Local law enforcement is responsible for enforcing rules about noises coming from homes, such as loud music or parties. You can call your local police station for help.
Workplace Noise
Noise at work can cause hearing damage and create other health and safety concerns. In California, the California Division of Occupational Safety and Health, known as Cal/OSHA, is responsible for making sure employers follow the rules and protect worker hearing. For more information or to report a concern at your work, contact Cal/OSHA